Links to other MX-250 websites and parts sources!
Photo below was taken at Lafavette IN. Harley Davidson By Eric Spurgeon.
See his Aermacchi/Harley-Davidson web site.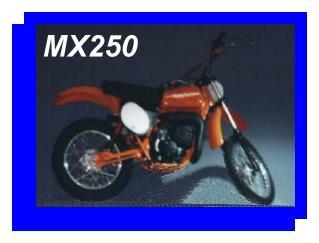 GOOGLE SEARCH This is an INCREDIBLE search engine!!!!!
Lycos One of the most visited hubs on the Internet reaching one out of every two web users.
Yahoo! With over half a million sites divided into more than 25,000 categories, Yahoo! is both browseable and searchable.
InfoSeek GO Network is a new brand that brings together the very best of the Internet in one, easy to use place.
Favorite Sites
FreeServers.com FREE Web Space for All!
NorthSky.com North Sky develops and markets technology and tools that facilitate interaction on the Web. To date, these tools include free web site networks, free email, and instant messaging. We combine our tools with an innovative domain name scheme and proprietary network architecture that provides unlimited scalability.
Moto Italia Moto Italia is a great source for spares and Leslie is very knowledgeable and a great guy! (Tell him John sent ya!)
Aermacci Northwest Inc. Great place for finding parts , Excellent iformation and a shove in the right direction!(Thanks!)
Aermacchi/Harley-Davidson This site by Eric Spurgeon is very cool, check it out!!!!
Vintage Dirt Racing Northwest The GREATEST vintage motocross club in the world!
My Personal site Ok, so its a little outdated but you get the idea!
EBAY MX-250 stuff shows up here on a regular basis!
John LaurentsVintage Kawasaki KX & KT website John Laurent is a great guy and has helped me alot with my KX and KT collection!