Please feel free to sign the Harley-Davison MX-250 guestbook!
I am hoping you enjoy this site and will return.
I am learning about the MX-250 as I continue my restoration. Anything you care to share with me will be made public so that other MX-250 owners may enjoy the information you provide.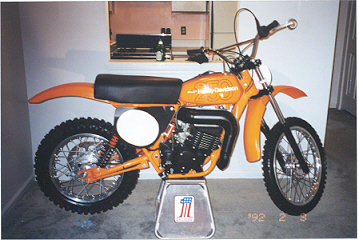 The Harley-Davidson MX-250 website is not affiliated with the Harley-Davidson tm.
This is a NON-PROFIT site desinged to supply information to fellow enthusiast.
Thankyou for understanding this issue.

Thankyou for visiting this website!